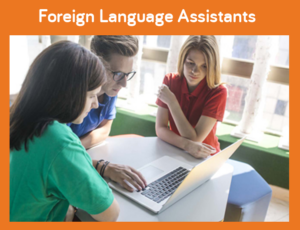 Foreign Language Assistants and their Cooperating Teachers are always busy throughout the year encouraging their students to engage actively in their chosen Modern Foreign Language.
A very popular activity over the past few years has been the competitions that PPLI and Languages Connect have promoted amongst the FLAs and CTs.
These competitions are highlighted below, with the most recent one taking the top spot.