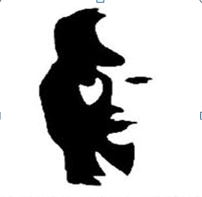 What do you see in a culture?
It's all a question of perspective… "Making the familiar strange and the strange familiar' and 'making the general specific' are two intercultural education strategies.
Culture boxes can be used as a starting point for intercultural reflection in the languages classroom. They also support the teaching and learning of the socio-cultural knowledge and intercultural awareness.
There are cultural and intercultural dimensions to all topics covered in a language class, and the items in a culture box can be used as guided exploration of a topic or as reflection at the end of a unit. They also support different learning styles and help cater for all levels of ability.  A culture box should be an integral part of teaching and learning rather than an "add on". Here we have more information on how to create and use culture boxes.
Click 
here
to learn about what you can include in your culture box as well as some ideas for activities to be carried out with items from your culture box.
An example of a "Wanted" poster for items for your culture box is here.
Also read and download suggestions on how to use maps, newspapers and magazines and photos and postcards.