Digital Technologies and MFL
"The Digital Learning Framework has been developed to assist schools in effectively embedding digital technologies into teaching and learning. It provides clarity for school leaders and education providers in how to create a shared vision for how technology can best meet the needs of all learners."
(DLPlanning.ie)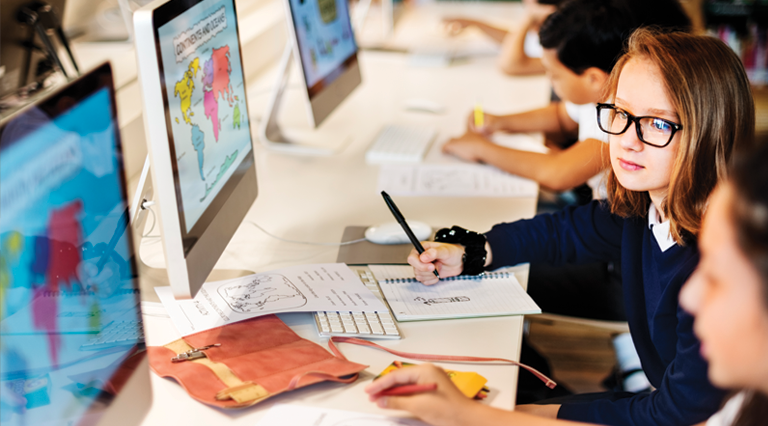 This page provides a list of the tutorials for various digital technologies that you could use in your MFL classroom. New tutorials are often added, or previous ones updated, so be sure to check back often.
A new website which offers a self-evaluation tool, has been developed by JCT, PDST and PPLI to support language teachers to self-evaluate and develop their digital practice in the languages classroom.
The website is also available as Gaeilge: Digi Tech do Theangachas
Digital Learning Framework
The DLF contains four Domains, each containing Standards and Statements of Effective and Highly Effective Practice. Our resources, links and guides are provided to help you achieve the embedding of digital technologies in your MFL classroom. Reference should always be made to the DL Planning website, where resources, documents and exemplar videos are provided for various subjects.