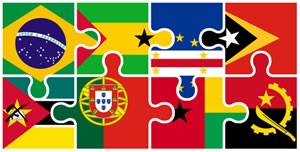 In September 2019, the PPLI employed its first two Portuguese teachers in Cork and Clare who are currently designing and piloting the Portuguese TY Module that follows the same structure as those designed for German, Italian, Polish and Spanish.
The generic guidelines for the TY Modules can be found here for any teacher or school leader who is interested in introducing the modules into school.
Each module has a selection of tasks which you can choose from. They all include a topic overview, a task description, learning outcomes and the necessary resources. Each module is split into the following topics:
Introduction tasks
myself and others
hobbies
food and shopping
festivals and holidays
cultural awareness
We will shortly upload the Portuguese ones to this website so that they can be downloaded and used.
*A Lusophone Approach.
Portuguese is spoken in Portugal, Brazil and parts of southern Africa. Each variety is reasonably mutually intelligible (i.e. they understand each other to a certain extent) but there are some important differences. As a result, the TY modules will be unique in that they take these different varieties into account and support the teacher to ensure that the differences are discussed and compared and that an awareness is raised among students.