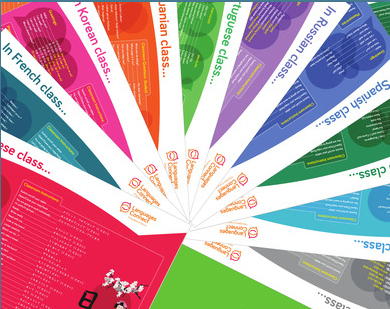 To support language learners, PPLI has devised a series of language mats/mataí teanga, in both English and Gaeilge (more coming soon), for use in the classroom to encourage communication in the target language.
To download the language mat of your choice, click on your chosen language in the list below.
Please also see our booklet (English or Gaeilge) on using Language Mats in the MFL classroom.
For more on target language in the classroom, check out our series of modules here. These are free and you can do them at your own pace.
.
.
.
.
Japanese ( English / Gaeilge )
Korean ( English / Gaeilge )
Lithuanian ( English / Gaeilge )
Portuguese ( English / Gaeilge )