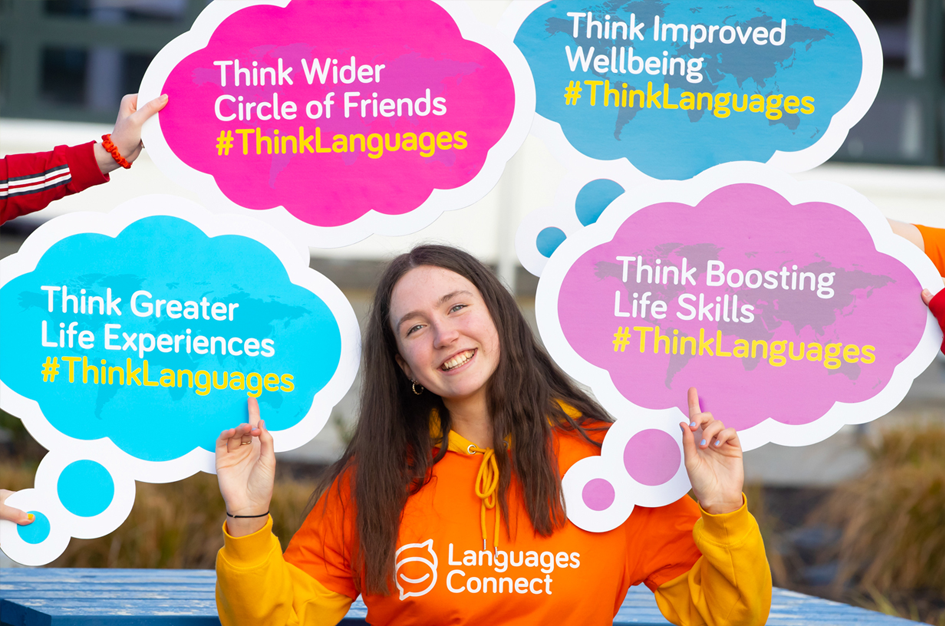 #ThinkLanguages, our flagship event, took place in schools nationwide yesterday, Thursday 17 November.
Around 180 schools nationwide, with approximately 15,000 TY students, made this year the biggest #ThinkLanguages ever!
Well done to everyone who took part – there was so much fun and colour on show nationwide! 
Check out our social media channels, like the one below. Also keep an eye on #ThinkLanguages to see more from schools around the country!