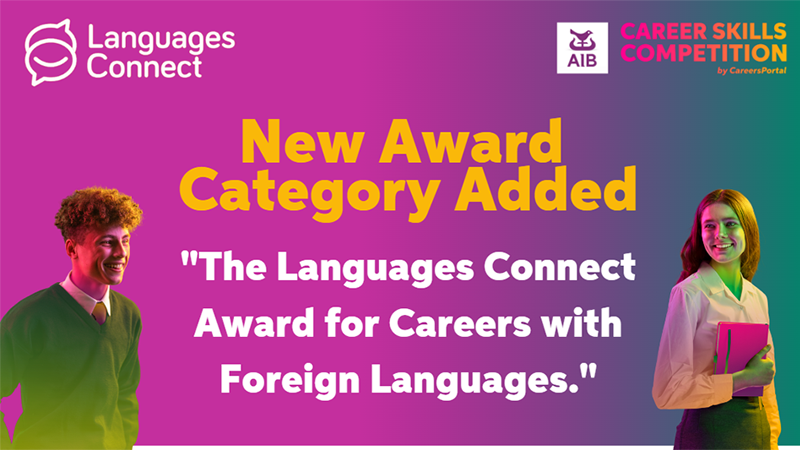 New Language Category for 2023
This year, Languages Connect is supporting the CareersPortal Career Skills Competition with the introduction of a new specialist award for language skills. The competition, developed by CareersPortal, has been running for over ten years and promotes the importance of Career Skills, while also encouraging the value of career research. It provides students the opportunity to reflect on skills developed during their work experience and asks them to consider how such skills can help in their future careers. 
Visit the Languages Connect website for further details.