Nellie Tattersall, Project Officer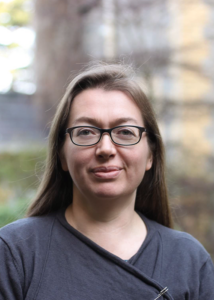 Nellie joined PPLI in October 2017. She is a project officer and works on #ThinkLanguages, Culture Night, school exchanges, heritage language summer camps and various other projects. She also acts as PPLI's Environmental Officer.
Nellie has a degree in German and Czech, and taught German at second level in the UK before coming to work for the Austrian Embassy in Dublin. Prior to PPLI she worked at Léargas as the Languages Coordinator and was responsible for the European Language Label, the European Day of Languages and the European Centre for Modern Languages. She likes the cultural side of languages and enjoys trying out different languages.