Lauri Kealy, Marketing Intern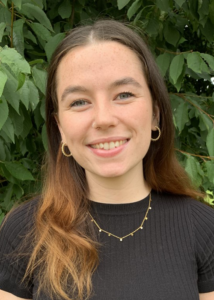 Lauri joined the PPLI marketing team as an intern in June 2022. She supports the work on various projects such as #ThinkLanguages and promotional materials, while also contributing to the website and social media accounts.
Lauri completed her International Bachelor of Arts degree in English and German in May 2022 and spent her Erasmus year in Potsdam, Germany. She is passionate about languages and continues to speak German regularly with friends.
She also received her Fáinne óir for Irish while studying for her Leaving Certificate.