Lauri Kealy, Communications Assistant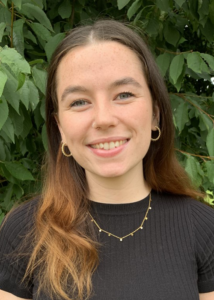 Lauri joined the PPLI marketing team as an intern in June 2022 and is now a Communications Assistant. She works on various projects such as the Say Yes to Languages primary module and #ThinkLanguages. She is also responsible for coordinating the social media activity, helps to manage content on the Languages Connect website and various print items including the Annual Report.
Lauri completed her International Bachelor of Arts degree in English and German in May 2022 and spent her Erasmus year in Potsdam, Germany. She is passionate about languages and continues to speak German regularly with friends, while learning Italian in her spare time.