Laura Quigley, Education Officer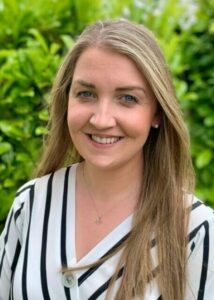 Laura joined PPLI in June 2019 as an associate working on projects including the facilitation of Communities of Practice, the training of Foreign Language Assistants and the development of blended learning CPD. In 2021 she joined PPLI as an Education Officer in a full-time capacity. She now works on the development and implementation of CLIL, liaises with and supports schools involved in #ThinkLanguages, designs and delivers CPD for teachers of new languages, and promotes languages as part of the Languages Connect awareness raising campaign.
Laura is a graduate of The University of Limerick where she completed both her undergraduate and post-graduate studies. On completion of her Bachelor of Education she was awarded the President's Medal for Excellence in Teaching Practice and was granted a bursary to complete her research Master's in education. Her interests are mainly in the field of initial teacher education, Content Language Integrated Learning and partnerships in learning between universities and schools.