Kirsi Hanifin, Operations Manager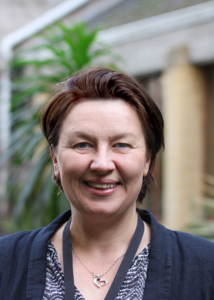 Kirsi joined PPLI in May 2018. She is a Project Officer, GDPR Officer, and our Office Manager. She also manages projects such as teacher upskilling, our foreign language resource library scheme, and employer engagement. Kirsi particularly enjoys working with the diverse group of PPLI teachers, schools around the country and the students who access language classes.
Kirsi is a qualified English and German teacher who also speaks Finnish and some Swedish. Originally from Finland, Kirsi has lived in Dublin for many years with her family. As a former Equality Officer, she has an interest in interculturalism & integration in education policy.