Kate Tyndall, Primary Languages Project Manager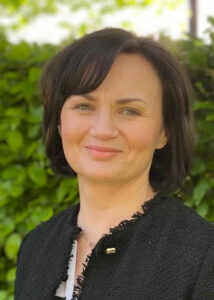 Kate joined the PPLI team in June 2020. She is currently managing the primary sampler project, where primary schools across the country are being supported by PPLI in providing a 6 week sampler module across a range of additional languages, including ISL. She also provides admin support for the Home Languages Library Reimbursement Scheme.
Kate has a Diploma in Business Studies (French and marketing) from WIT and went on to study for a BA in Languages for Business in the UK. She worked for many years in the electronics industry in a customer service role where she travelled extensively. She has a keen interest in other cultures and languages and has lived and worked abroad.