Kanako Ukai, Japanese Language Advisor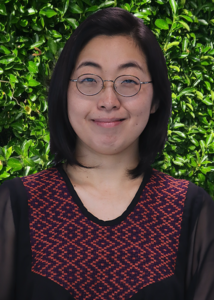 We were delighted to welcome Kanako Ukai, Japanese language advisor, to our team in November 2021. Kanako is seconded by the Japan Foundation to the Department of Education and deployed to PPLI to support and promote the development of Japanese in the curriculum. Kanako specialised in Japanese Language and Literature as an undergraduate, also including the teaching of Japanese as a second language. Her post-graduate studies were in the area of bilingual learners.
Kanako most recently worked in Mexico on a large online learning project with 40,000 participants on the Japanese course. Prior to that she worked in the Japan Foundation's London office, and during her career she has also taught Japanese in Moldova and in Thailand.