Agnieszka Grochola, Education Officer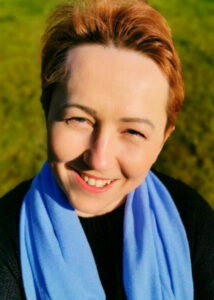 Agnieszka joined PPLI in 2021 as an Education Officer. She looks after lesser-taught languages and manages MFL communities of practice alongside PPLI associates.
Agnieszka holds a degree in Polish Philology with a teaching specialisation. Before joining PPLI she was principal of two bilingual schools in Warsaw, Poland. She has 18 years' experience teaching in different schools and working with students aged 10-18 and is also an experienced teacher trainer. Agnieszka is passionate about active and engaging language teaching and learning and the opportunity for students to maintain home languages in schools. She has been living in Ireland since 2007. She co-founded the Polish School in Galway and was the school principal for 10 years. In 2012 she co-founded and was director for the Polish Educational Society in Ireland.