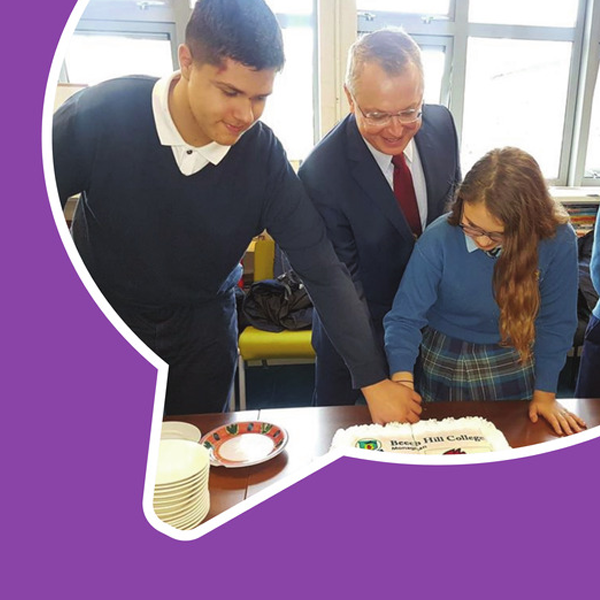 In this new edition of Spotlight on Schools, Kristina Jankaitiene, teacher in Beech Hill College, aims to tackle educational disadvantage in languages by promoting inclusion through the celebration of culture, language, and heritage by partnering up with a Lithuanian school through the Erasmus + Program.
This project was designed to use Lithuanian and English as teaching languages and also as the languages of other non-curricular activities. Participants met weekly, either onsite in the school or virtually during Covid lockdowns. Through their engagement, both schools worked together on various initiatives including greeting cards exchange between students, school life video sharing and creating video presentations for each other.
Students and teachers from Vilnius visited Monaghan to meet in person. Those from Monaghan also visited Vilnius and Trakai for a week in November 2021. Both groups of students really enjoyed these trips, as did the teachers.
Read more about the project below: