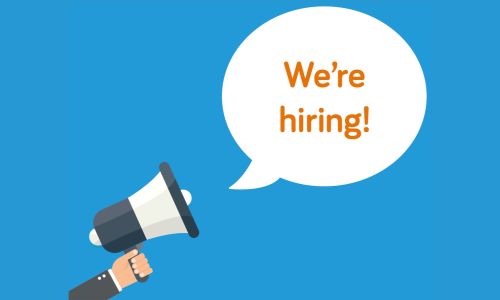 PPLI is happy to announce that applications are being accepted for the role of a Clerical Officer to support the implementation of Languages Connect – Ireland's Strategy for Foreign Languages in Education 2017-2026 and Implementation Plan 2017-2022, diversifying, enhancing and expanding the teaching of foreign languages in post-primary schools.
The Languages Connect Awareness Raising campaign, facilitated by PPLI, aims to promote the personal, social, professional and economic benefits of foreign language learning.
We are an enthusiastic and hard-working team of Education and Marketing professionals who manage a wide-range of events, campaigns and resources for students, parents, teachers, guidance counsellors, principals and third-level institutions to help promote the benefits of foreign language skills.
The post is a full-time position on a one year fixed-term contract.
Job Specification:
The duties of the Clerical Officer will include, but are not limited to the following:  
• Carry out operational and administrative duties as a member of the Operations team
• Provide administrative and operational support to the Director and the PPLI team
• Use MS Office, particularly Excel, in administering files
• Administer various schemes PPLI manages or is involved with, including duties such as correspondence, registration, venue bookings, mailings, payments, queries and matters arising
• Arrange materials and deliveries for events
• Assist administering PPLI Saturday schools including registration, setting up email accounts, communication with parents/students and teachers, liaising with venue providers and handling matters arising
• Process queries from the public in a speedy and thorough manner and follow up with mailings or other actions as needed
• Assist in processing financial tasks
• Administer and update PPLI records and files.
• Administer information relating to PPLI activities such as collating data, registration of students, creating registration forms
• Arrange and track postal and delivery services as needed
• Maintain data management, office systems including filing, storeroom stock, purchasing of office and other materials
• Coordinate issues that arise related to the management of the office facilities, liaise with third party providers to resolve issues and ensure records of repairs/maintenance are kept up to date
• Handle telephone calls, enquiries and requests from both PPLI employees and the public, providing them with appropriate responses or directing them to the relevant person
• Organise meetings / training and book venues, ensuring that these are equipped with necessary documentation, equipment and refreshments.
Experience/Qualifications 
• At least Grade D (or a Pass) in Higher or Ordinary Level, in five subjects from the approved list of subjects in the Department of Education Established Leaving Certificate Examination or Leaving Certificate Vocational Programme or a pass Leaving Certificate Applied or an equivalent qualification on the National Framework of Qualifications (NFQ) or have passed an examination of at least equivalent standard.
• High level of IT proficiency and good knowledge of the Microsoft Office package, particularly Excel.
• Competence in a foreign language is desirable and a positive attitude to foreign languages is required.
The above listed expectations and tasks are intended to describe the general nature and level of work being performed. They are not intended to be an exhaustive list of all responsibilities or duties required. 
Skills & Competencies: 
• Attention to detail and excellent organisational skills
• Flexibility with a "can-do" attitude to requests and tasks
• Working as part of a team and working on own initiative
• Delivery of Results, on time, and sometimes under tight deadlines and high pressure
• Excellent Interpersonal & Communication Skills
• Drive & Commitment to Promoting Foreign Languages
For more information on the role, see the Information Booklet here.
To apply, please fill out the Application Form here.
Closing date for application: 22nd November 2023 5pm.