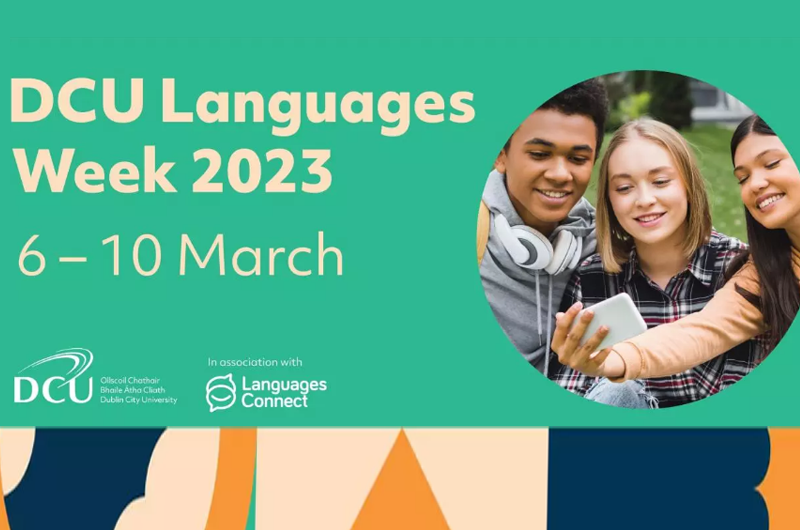 The School of Applied Language and Intercultural Studies (SALIS) have announced the second iteration of Dublin City University Languages Week, generously supported by Languages Connect, which will take place from Monday, March 6th to Friday, March 10th, 2023.
During this week, Fifth Year secondary school students can attend a series of exciting and varied events that will consist of a taster language session and a practical cultural workshop in each language.
Students must sign up for both the taster session and the practical workshop in the language of their choice.