Alice Davenhill, Events Coordinator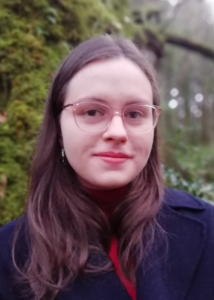 Alice joined PPLI in January 2022 as a Clerical Officer. Her work involves assisting with the organisation of PPLI's many projects, including the MFL Communities of Practice and FLA/CT Support Sessions for foreign language teachers and assistants. Alice has a degree in European Studies from Trinity College Dublin, where she studied Russian and French, and spent a year studying abroad in Moscow.
She grew up speaking Japanese as well as English and enjoys working with a diverse group of people. Alice's interest in languages and cultures extends into her spare time, when she enjoys exploring film and television, literature, and food from around the world.
Alice was appointed as Events Coordinator in February 2023.