Sharon Harding, Clerical Officer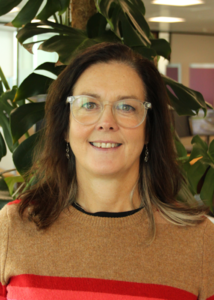 Sharon provides support on a wide range of projects. She assists with the management of Leaving Cert Saturday Classes. This involves student registration, communication with parents/students and teachers, and liaising with venue providers. She provides support for Foreign Language Assistants process, assists with event management, and providing resources to schools.
Sharon is based in Dublin but has worked previously in London. Sharon has worked in the Education Sector for over 20 years firstly with the Gaelscoileanna and more recently in Special Ed. (EBD school, Emotional & Behaviour Difficulties) as a Special Needs Assistant. Her experience includes promoting learning in all aspects and providing a supportive, stimulating environment where children are more receptive to learning. She speaks Irish and French.